New EP out Nov 2
New EP
out Nov 2
Where The Buses Don't Come
The Bare Minimum's follow up EP to the 2017 full-length 'Sink to the Top'. Ripping through 7 songs in less than 15 minutes, they waste no time getting stuck in your head.

Produced by Devon Lougheed, recorded at a real studio. Available on Spotify, Bandcamp, Apple Music, and Russian torrent sites on November 2nd.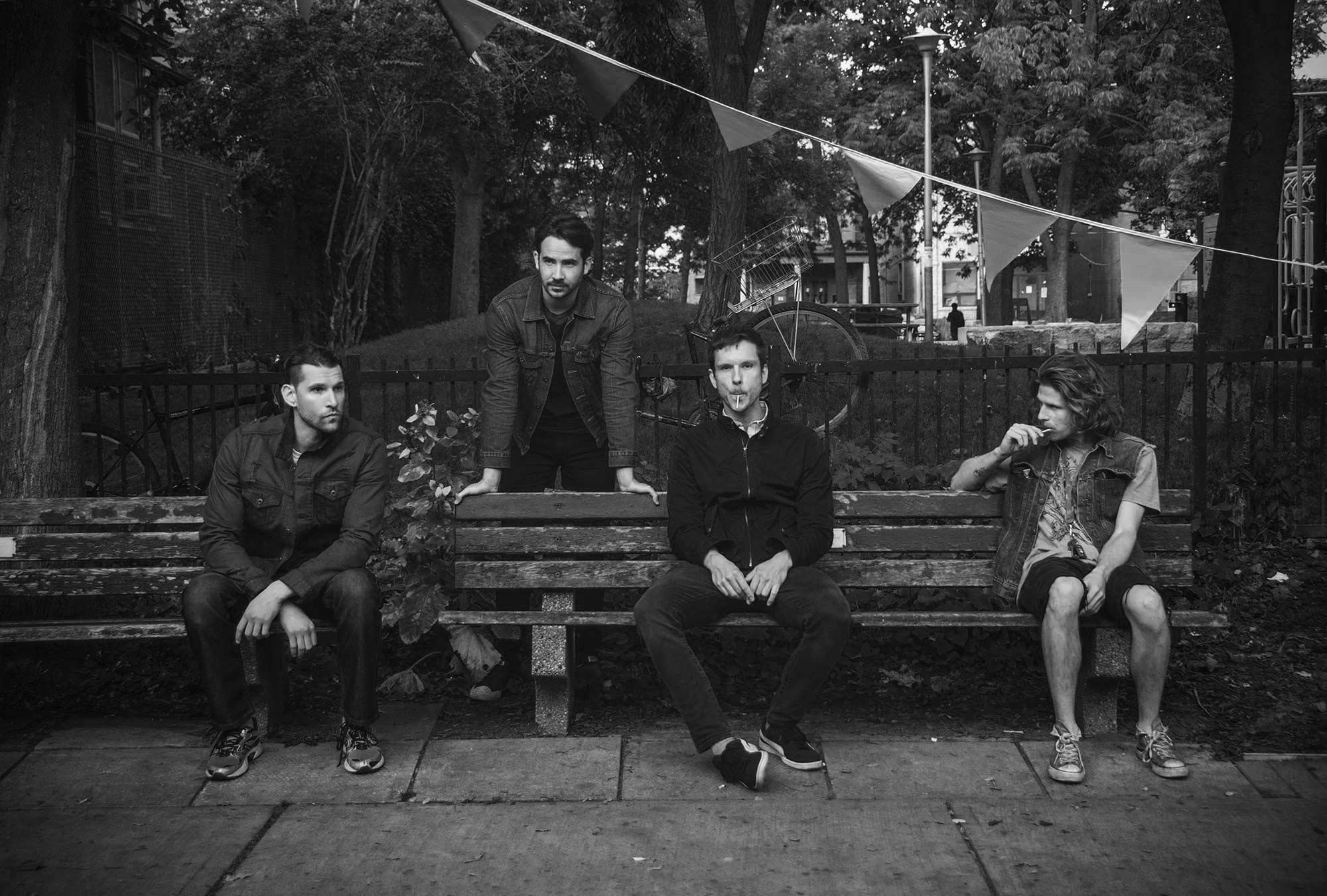 We're a decent punk rock band
from Toronto, Canada with SNES inspired riffs and a self-heckling sense of humour. Thrash ragers to acoustic scream-a-longs, all threaded together by frantically catchy hooks.

We land somewhere between irony and nihilism, subverting pop songs into meditations on bar culture, boredom, and scene politics.
---- shows ----
June 13 - The Cameron House - Toronto
NXNE 2018 w/ The Anti-Queens, First Base

May 11 - The Bovine Sex Club - Toronto
Canadian Music Week 2018

Mar 24 - Jopofest - Toronto
w/ Villian, Got Social, Antiqueens & More

March 7 - The Painted Lady - Toronto
CMW Special Showcase

Feb 8 - The Bovine Sex Club - Toronto
w/ Liver, Gnarly Horse

Nov 24 - Jopohäüs - Toronto
w/ Caustic Lime, Rapid Tension

Nov 16 - The Bovine Sex Club - Toronto
w/ Grievances, Service Delay

Oct 13 - Secret Show - Toronto
Music Video Shoot
(ask us for secret location)

Sept 19 - Coalition - Toronto
w/ Adrenalized, Rival Dojo, IVS